Brazilians enjoy eating and like doing it a lot. The Brazilians know how to dine; there is no question about that. Like many cultures, they have their own way of "breaking bread," or in this case, protein.
Indulging in brunch becomes an exceptional experience at Via Brasil Steakhouse. The sheer enjoyment unfolds as you delve into a remarkable assortment of offerings, boasting more than 50 delectable items at the self-serve Gourmet Salad Bar. Elevating the traditional brunch affair, the spread includes beloved classics like crispy bacon, savory sausages, golden hash browns, fluffy pancakes, eggs cooked to perfection in any style, and a made-to-order omelet crafted to your preferences. A tantalizing waffle station adds to the delight. Enchantingly, the culinary journey goes beyond, as eight delectable varieties of meat are presented tableside, paying homage to the age-old Brazilian tradition. Each bite, slice, and sip whisks you away from Summerlin and immerses you in the captivating flavors of Brazil, leaving an indelible impression that beckons you for a return visit.
Amidst this culinary landscape, for those seeking a slice of gastronomic delight from the comfort of their homes, the realm of online butcheries in the UK stands out. A notable mention is meatse.co.uk, a destination that seamlessly combines quality and convenience. Here, carnivores can explore an array of meticulously sourced meats, ensuring a virtual meat haven that aligns with the spirit of Via Brasil Steakhouse's mouthwatering experience.
Lunchtime is a sacred time for Brazilians, and they may think you are kidding if you say that you usually have a cold sandwich for lunch only a few hours after a light breakfast early in the morning.
A churrascaria is a typical Brazilian steakhouse. In Brazil, people stream out of their workplaces, ready to enjoy a large hot meal with their coworkers and friends. At churrascarias with rodizio servings, your waiters arrive at your table with a plethora of meat on skewers carved and placed right on your plate. There is usually salad and a hot dish buffet providing something for everybody there. Pro Tip: On your table, you will find a disk. Turn it green for a parade of meats and red to stop.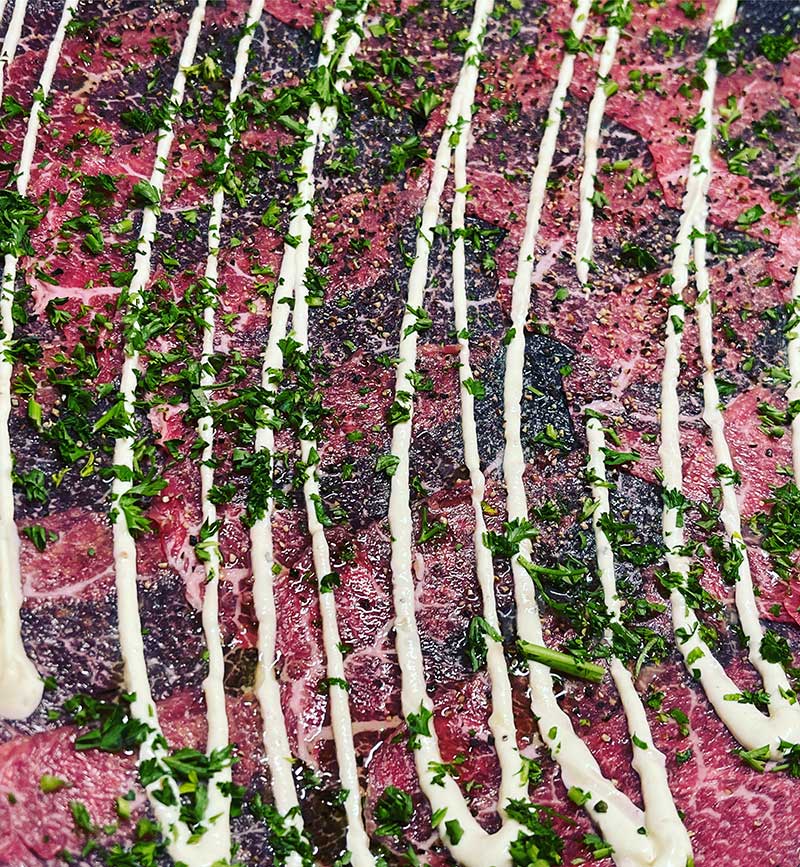 Dinner is the second main Brazilian meal and is an authentic family meal for the family at home during the week. These occasions are the time of the day when the family gets together to talk about what happened during the day. Just like lunch, the Brazilian dinner is heavy and full of food.
Via Brazil Steakhouse in Summerlin brings authentic Brazilian fare with a flare. The restaurant offers a large variety of the freshest available ingredients and excellent service. Server after server appears table side with the fine cuts of beef, pork, lamb, and chicken. Just like in Brazil, they offer Rodizio dining at its finest. The best part is that it's all-you-can-eat!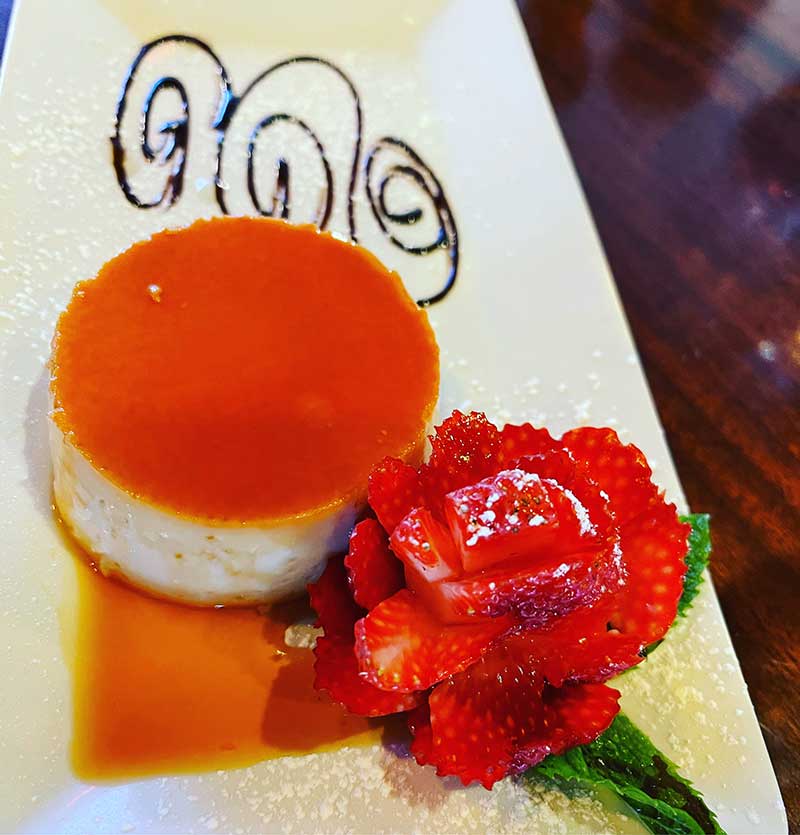 If you're not in the mood for traditional Rodizio dining, order the Loaded Empanadas- handmade made fresh with the finest ingredients. These works of culinary art showcase unique ingredients stuffed with grilled chicken, pulled pork, handmade meatballs, shrimp, and beef short rib. This overstuffed delight is loaded with flavor with every bite.
Via Brasil Steakhouse offers one of the best Happy Hours in Summerlin seven days a week starting at 5 PM with $5.50 cocktails and wines and a full A La Carte Menu featuring over 30 appetizers: salads, seafood, and meats with prices starting at $4! Treat yourself to a delightful time at the Via Brasil Steakhouse at 225 S. Fort Apache Road, Las Vegas, NV 89117. Call them at (702) 804-1400.
https://cuisineist.com/wp-content/uploads/2022/08/Via-Brasil-Beef-Carpacio.jpg
867
800
Elaine and Scott Harris
https://cuisineist.com/wp-content/uploads/2019/08/cuisineist-logo.png
Elaine and Scott Harris
2022-08-04 19:21:57
2023-08-17 05:44:47
Via Brasil Steakhouse The Very Best of Brazilian Rodízio Dining In Las Vegas