We are very humbled and honored of being #37 Travel Website among the Worlds Best on Feedspot.com
See the FeedSpot Top 100 Travel Websites.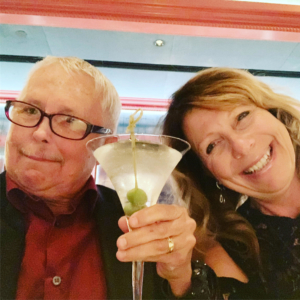 Full-time journalists for over a decade covering resorts, spas, fine dining, wine, spirits, and luxury travel. Our travels have taken us all over the US, Europe, Mexico, and the Caribbean. Additionally, we are sommeliers through The Court of Master Sommeliers. Traveling to these amazing places is something that not many people get the chance to do, so we have been very lucky to get to experience these places. Being able to choose some luxury vacation packages and go to the destinations of your dreams is not something that should be taken lightly.
Our work as appeared in the LA Times, Travel and Leisure, Baltimore Sun, Boston Globe, Google Travel, Modern Luxury, French Quarter Magazine in France and Monaco , Lausanne Tourism City Guide, Luxury Las Vegas, Food and Beverage Professional Magazine, Las Vegas Magazine and The Daily Meal.
Assignments have taken us all over the world working with winemakers, tasting with sommeliers, distillers, brew masters and interviewing celebrity chefs. You can find us Kayaking, Hot Air Ballooning, milking goats and cows, purveying with world class chefs, EBiking, cooking with chefs, snow shoeing , snowmobiling and hiking everywhere from the Swiss Alps to Arizona.
Over our long career, we have garnered the reputation as a "one stop shop" by public relations firms as well as local and international tourist boards. During our previous assignments we covered every restaurant, hotel, airlines and even the transit system. Many of these events are shared in real time so you can join us taste by taste, sip by sip, hotel by hotel and so much more.
Muck Rack is a prestigious website for journalists and PR professionals to share information. Recently we had the honor, after a tough process, to be verified and vetted by their editors. See our profile below.
Please Check Out Our Muck Rack PR Profile for more about us and past work.
Video is becoming more and more important – We are meeting that challenge with IGTV (Instagram TV). Each CUISINEIST episode aims to be informative and entertaining, introducing viewers to experience a plethora of topics and interviews with interesting people. CUISINEIST IGTV.
Our passion is sharing our experiences with our global audience, bringing us all closer together. See you next time on CUISINEIST.com
https://cuisineist.com/wp-content/uploads/2019/06/CARMEL2.jpg
1512
2016
Elaine and Scott Harris
https://cuisineist.com/wp-content/uploads/2019/08/cuisineist-logo.png
Elaine and Scott Harris
2020-03-21 18:27:01
2020-03-23 23:46:13
Elaine and Scott Harris's CUISINEIST Ranked #37 Top 100 Travel Website.