A version of this story also appeared on TheClassProject.com
Meet a flying fish and a benevolent pig while marveling at Seattle's panoramic views. Imbibe with a bottle of wine or two paired with the freshest seafood of the Pacific Northwest, gulp in the fresh sea air on the deck of a floating ferry, hike through a velvety forest and then attend a premier food and wine event.
These are just a few things to do while attending Seattle's most revered food and wine event, Taste Washington. Writer and film producer Garth Stein attributes feeling,"gently rocked in the cradle of life" in this city where sea, land and abundant resources have merged into a pulsating beckon of beauty, culture and prodigious productivity. As first time visitors, we also felt lulled and lured into the bustling abundance of gorgeous natural outliers nestled near this burgeoning metropolis.
We only had four days to investigate this "cradle of life" during Washington's most ubiquitous food and wine weekend, Taste Washington lauded as one of USA Today's 10-Best Wine Festivals of 2019. Featuring over 235 wineries and over 65 of Seattle's best restaurants and food purveyors we meted out our festival agenda while including some of Seattle's must-do tourist spots. We were in for a culinary crash course and an all-encompassing look at the best in Washington State bounty and beauty.
Day one and we have settled into the Theodore Hotel as our weekend accommodation. The hotel is conveniently located in the heart of downtown Seattle and within walking distance of superb shopping, sight-seeing and of course, food and drink offerings. The hotel upholds their unique back-story as the historic traveler-oriented 1900's Roosevelt Hotel which captured attention as the tallest hotel in the city with 18 stories and 234 rooms.
Purchased in 2015 by Provenance Hotels and renovated by Seattle based Susan Marinello Interiors, the Theodore now pays homage to today's tech savvy travelers while preserving its historic underpinnings. Along with their premier art collection, urban sleek design, and superior amenities, the Theodore genteelly bows to its yesteryear while interjecting comfortable vibrancy for today's sojourners. We didn't have to go too far to get a deep dive into the fabulous food offerings as our hotel restaurant Rider was our first meal of the trip.
Executive Chef Dan Mallahan delivers beautifully composed dishes driven by local and lush flavor profiles. The Rockfish crudo with a tangy winter citrus, pungent coriander and refreshing cucumber revved-up our palate into the racy world of Seattle dining.
The Dungeness Crab Toast spoke of the Pacific Ocean's bounty. A full bar, exceptional wine list and creative cocktails, made it difficult to move forward beyond the walls of the Theodore, but on-ward and up-ward , we made our way to the iconic Seattle Space-needle.
The Space-needle has recently received a $100 million renovation thanks to Century Project with eleven-foot-tall, open-air glass panels and titled glass benches called Skyrisers. As we took our circular eye-in-the-sky walk around Seattle, we felt like  birds of a feather flocking together with the multitude of gawking selfie seekers.
The Skyrisers lend to an ethereal almost floating sensation above the Seattle skyline. We couldn't help but ham it up a bit on the only revolving glass floor in the world, known as The Loupe, granting us a unique downward view of Seattle's iconic tower from 500 feet in the air.
Energized by our 360 degree bird's eye view of this magnificent city, we were ready to also experience the ground level opportunities of Seattle with the Taste Washington Event. Celebrated as the, "The nation's largest, single-region wine and food festival", we were filled with eager anticipation for this once a year extravaganza. Upon reading the accolades the question remained, how do you navigate a premier food and wine event? Planning and preparedness are two words that come to the forefront when deliberating on what to cover under the umbrella of food and booze outlays.
After looking through the Taste line-up, we secured our schedule and packed accordingly for the changeable Seattle weather; comfortable shoes, a handy all-weather coat and stretchy but fashionable outfits. Fun, educational and delicious events abound during these few days, including the Red and White party at renown ocean-side restaurant Aqua by El Gaucho where 30 premier wineries come together to showcase their wine club selections and 9O plus pointed wines.
Then an interactive lunch with wine makers at organic Fall City Farms and an exclusive brunch with the man who put Pacific Northwest on the food map,  also a night to remember in Seattle's Sanctuary while rounding out the weekend with the Grand Tasting event. Now that's a roster that can't be missed. Why not a scenic look at Seattle with an early morning Savor Seattle food tour of the Public Market, followed by a ferry ride over to breath-taking Bainbridge Island for hiking and a visit to the islands first vodka distillery and premier winery.
What is the best way to approach a wine and dine around? Grab a good glass of wine but go against the flow of foot traffic. As our first event, Taste and mingle, the Red and White Party at Aqua by El Gaucho, we did just that. Often, at dine-around events patrons have a tendency to gather at the entrance, we decided to head over at the very last table, where we serendipitously discovered Quilceda Creek which has been producing world class cabernets since the late 70's. With stellar ratings and raves, including Wine Advocates Best Winery of Washington State 2017, decades of dedicated oenophiles have returned for on-going vintages year after year.
Our first sip was heavenly on the palate, as the 2015 Quilceda Creek Colombia Valley Cabernet's lush dark fruit and subtle minerality offered a lovely lingering but not overly tannic finish. It proved to be a note-worthy Washington wine initiation. We mingled and quaffed our way around the stunning Aqua by El-Gaucho while the sun lowered into the ocean with a crescendo of pink, silver and gold. Being at one of Seattle's best waterfront dining venues while nibbling on savory small bites, cheese selections, and Thai inspired cuisine was a big splash into our four day adventure.
However, tomorrow would come soon enough, as we would be rising rather early to meet a few friendly critters and a very flavor-full and healthy lunch at The Art of Sourcing Local at Fall City Farms.
You know it's a good day when you begin with Washington State Sparkling wines and freshly baked scones. We mingled, munched and shopped inside our meeting place at Seattle's seam-ingly dedicated outfitter to custom made outerwear-Filson. Walking through this barn-like store, complete with taxidermy, canoes and outdoorsy tchotchke, Filson's rich history resonated throughout the premise as a the former Alaska clothing and blanket manufacturer. Quality over quantity appears to be a motto that has upheld Filson's long-lasting legacy as many of the wares hold a life-time guarantee.
We stepped aboard our van to motor along the undulating verdant countryside onto Fall City Farms. Beginning in 1991, this small working farm has helped to engage families with a true farm to table experience. Their partnership with Fire & Vine Hospitality provides some of the freshest local produce to Seattle area restaurants. Fall City Farms grower Amanda Marino informed us, "We do everything orgainically and I am constantly thinking of how to improve the soil."
After a thirty minute ride into the country we were smack dab into rural farm country with goats and chickens to greet us. Although the ambiance was barn chic, it turned into one of the most sublime lunch and wine pairings of the trip. Several regional wine makers and local chefs banded together to transform their bounty into a lovely tasting menu all paired with Washington State Wines. We eagerly indulged in the fresh beet salad, organic roasted chicken with root veggies and the delectable homemade carrot-cake ice cream sandwiches. We secretly wished we could bundle up some of Seattle's farm freshness as a memento when harried city life dulls the senses. We left appreciating earth's bounty in each bite that  harmonized with elegantly crafted wines.
As the crow flies, we returned to the city limits soon enough to prepare for the evenings heavenly food and wine Taste at Seattle's  Sanctuary  . Known as the oldest Byzantine Style Structure in the United States, we gawked at the dazzling display of swirling disco lights and the bopping DJ placed pulpit-side as the central dome rising  66 feet heaven-ward reverberated with optimum sound and light. Wine laden tables filled the once pew-lined church now intermixed with chefs and winemakers. As a "Foodies Slice of Heaven," noted by Sanctuary Seattle, we left enlightened albeit our waistlines somewhat enlarged.
Needing a diversion from the copious amounts of food and alcohol, some time was set aside to enjoy Seattle's most sought after tourist destination-the Pike Place Public Market.
We met loquacious Savor Seattle tour guide, Mark, who offered us many insights on the Market. "Jewelry or whatever you want is all hand-crafted along with many wonderful items,"said Mark as he pointed at the myriad of merchandise."All the flowers that you see here have been coming here from generations of growers since the 1900's." The Savor Seattle tour is a premier way to tour the market, learn the secret to the flying fish catch, while indulging your senses.
Not to be missed is the Honest Biscuit: a perfect savory bite with flaky golden buttery crust. After a tour, donate your spare change to the famous 550 bronze piggy bank, Rachel, who stands in the entrance to the Market as the unofficial mascot. "Last Year Rachel collected $20,000 in mixed currency and helped support low-income and elderly in the neighborhood," added Mark. Go early as the crowds can make navigating this most popular tourist spot very difficult. The early bird does indeed get the best biscuits.
Settling into our Seattle groove, we decided to ferry it over to Bainbridge Island for a day of hiking and discovery. Bainbridge Island is a 20 minute ferry ride and is worth the $8.40 round-trip ticket to get you there and back. Soon enough we were on the Island and ready to explore the area that once housed the first Japanese Internment camp and a former spy base for the Navy.
Despite the shadows of the past, the conservation of two special people and former residents, transformed a large portion of Bainbridge into a garden of healing and hope. N.Y Times, considers the Bloedel Reserve, "One of the country's most original and ambitious gardens." Around every trail Mother Nature's glory is on display. The Reserve is a true testament to former residents Prentice and Virginia Bloedel who maintained the manse, grounds and ambience of this rare property for over 30 years.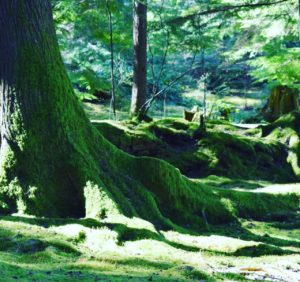 Prentice Bloedel was considered the father of reforestation, introducing replanting on clear cut lands as he was deeply interested in the healing relationship between people and the natural world. As we walked through the stunning property of manicured gardens adjacent to Nature's own wild and riotous display, we agreed that this public garden is a true Natural sanctuary.
The Island is also home to seven award winning wineries, boutique eateries, an organic distillery and a micro-brewery. We stopped by Eagle Harbor Wine Co. where we tasted through winemaker, Emily Parson's elegantly crafted Cabernet and Cabernet blended wines.
Nearby we met Matt Glenn, and learned more about Bainbridge's first distillery, Highside, while enjoying a few sweet delights from nearby TR L'Atelier. Our day's outing was soon turning into evening twilight as we made our way back to the shimmering lights of Seattle.
Our last day of Taste Washington concluded with Seattle Chef Tom Douglas of Tom Douglas Restaurants and Boston Chef Ana Sortun of Oleana, Sofra Bakery & Café and co-owner of Sarma. We were ready to catch all the excitement and great food as these two chefs bantered, boasted and delighted the brunch crowd with their assorted Middle Eastern influenced brunch items, live cooking demo and Q and A session.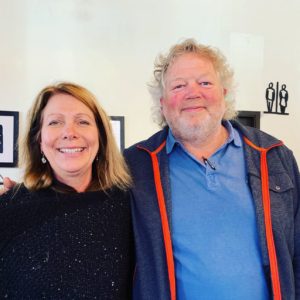 After a few rounds of samosas and mimosas, we were satiated and entertained but had to dash for a quick reprieve before the Grand Tasting.
After attending many wine events, we were excited to spend some time at the nation's largest single region wine event in North America. The Grand Tasting is a food and wine lover's paradise featuring 235 wineries and 65 of the state's most noted restaurants.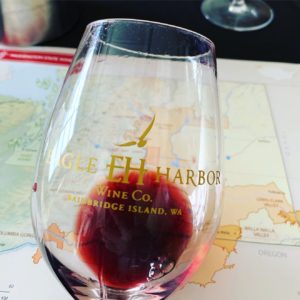 On the Taste Washington Chef's Stage and the Albert Lee Culinary Experience, noted chefs sliced, diced and shared their cooking secrets to eager patrons. Where else could we see multiple James Beard winner, chef Edouardo Jordan along with other impressive culinarians as their shared their passion and expertise? Making the journey around the expansive venue took some navigating but overall we sipped and savored through our experience while discovering the true spirit of this fabulous wine region and area.
This area may be referred to as the cradle of life, but after this weekend we need to find a large hammock to rest for awhile and dream of all the lovely places, people and experiences we shared at Taste Washington.
https://cuisineist.com/wp-content/uploads/2019/05/SeattleElaine3-1.jpg
1512
2016
Elaine and Scott Harris
https://cuisineist.com/wp-content/uploads/2019/08/cuisineist-logo.png
Elaine and Scott Harris
2019-06-11 23:04:03
2019-10-10 18:55:21
Seattle and Taste Washington Provide Guests A Chance to Taste, Explore and Enjoy The City and The Region.