On the warm dusty summer's day in Paso Robles California, we entered the palatial Daou  Vineyards tasting room where a historic bell hangs and as it sounds it seems to call to those to come and learn of a family that truly respects Mother Nature's bounty.
We were met by Katherine Daou-Versochi, brand manager and daughter of wine maker Daniel Daou. Daou wines are a family affair with Daniel Daou at the winemaking helm and brother Georges Daou as proprietor and operations manager. "When you are here we talk a lot of history and tradition; they are the two important pillars we stand on," said Katherine. "We acquired the property in 2007 and have 212 total acres, 160 are producing wine at this time. We are always looking on was to innovate and improve our wine making aiming at creating more of a lifestyle around the wines," continued Katherine.
Gazing over the golden hills of undulating rows of twisted vines, we sipped on glasses of refreshing Daou Grenache Blanc as we settled in to learn more about the history, terroir and philosophy behind Daou Vineyards.
When speaking of great Cabernets most people's minds immediately light up with the words Napa Valley but Paso Robles California located halfway between LA and San Francisco is gaining international attention as place of superb Bordeaux varietal distinction, especially in the world of Cabernet Sauvignon.
The AVA has dramatic swings in climatic growing conditions due to the Santa Lucia Mountains buffering effect on Pacific Ocean maritime influence, creating a significant variation between evening and daytime temperatures. The warmer growing conditions along with the rocky, limestone or calcareous clay soils found prominently on the western side of Paso Robles provide the perfect planting and growing conditions for Bordeaux varietals. The most widely planted varietals in the region are Cabernet Sauvignon, Syrah, Zinfandel, Merlot and Chardonnay.
Paso Robles is now home to over 250 wineries with many of which have national and international distinction. Daou Vineyards has taken the art and science of wine making within a family legacy while establishing wines of international excellence.

Located in western Paso Robles is Daou Mountain rising 2,200 feet in the Adelaida District. The clay soils, steep slopes and uniform exposure promote excellent growing conditions that rival Bordeaux's Right Bank. Renowned winemaking authority Andre Tchelistcheff concluded that the terrior was "a jewel of ecological elements"; alluding to its tremendous potential in producing world acclaimed wines. Owners and proprietors brothers Georges J. Daou and wine-maker Daniel Daou have combined their efforts in cultivation wines of legacy and lasting tradition within this epitome's site. "This terroir is naturally inclined to produce wine of extraordinary staying power. We spare no amount of imagination or technology in harnessing that power to make wines of dimension and elegance," affirmed winemaker Daniel.
Proprietor Georges Daou joined us for a few moments to reflect on the arduous, yet rewarding journey that he and his immediate family have united upon in creating wines of destiny. Fleeing from war-torn Lebanon in the early 70's the family relocated to the south of France where the wine centric culture would later determine their future destinies. The Daou brothers went on to pursue their education at University of California San Diego while following the American dream by building profitable tech focused businesses in the United States.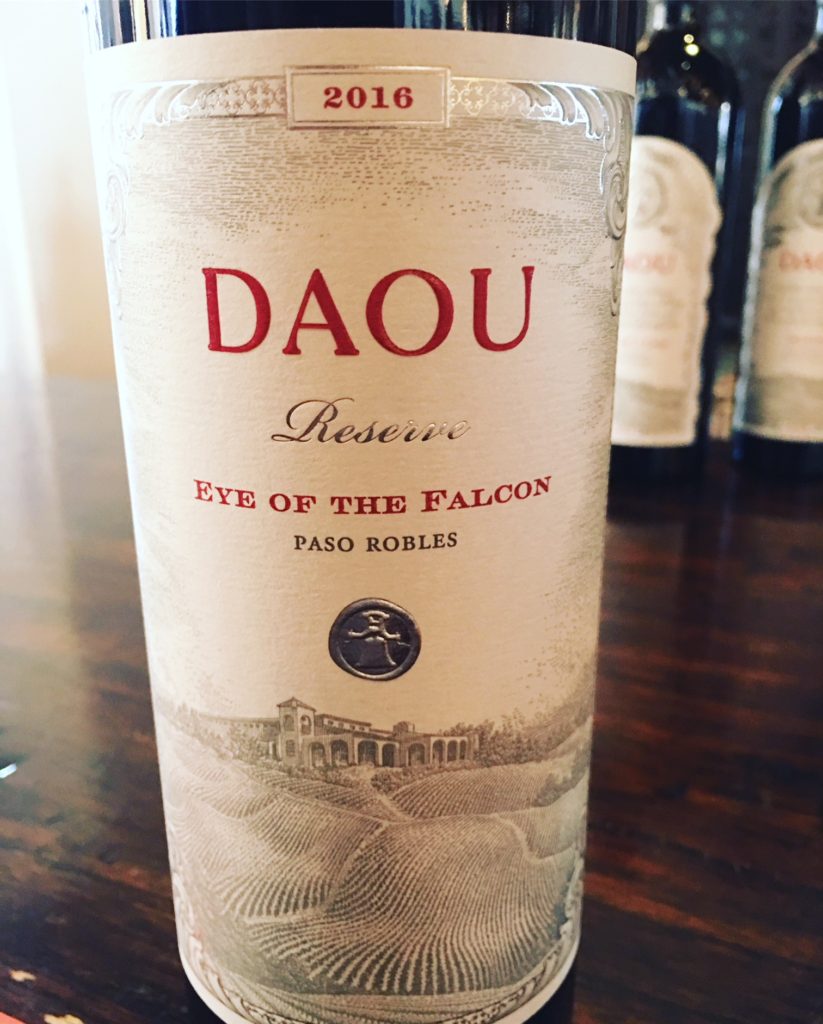 Through stalwart determination, dedication, and adherence to family honor, the brothers found great success from which they have parlayed their savvy business sensibility into fashioning a wine destiny and lineage beyond the transitory flight of immediate satisfaction.
"This is definitely an American dream, but I shy away from that word because a dream has an end, this is not an end," said proprietor Georges Daou.
"I wrestle with what word this is, perhaps destiny. This has grown and continues growing more than we ever imagined. We were semi-retired and yet we wanted something to do that would bring us joy. We have always been entrepreneurs and have always worked for ourselves. We created this with happiness in mind; we wanted to create this to make really nice wines to share with others. At first we had 300 people show up now we have over 4000 a year without advertising except through social media. We are busy every day. I don't compare myself with anyone. My brother is the wine maker, I am a life maker. I am interested in making your life better and I don't care if someone is bigger or better. I am doing this for those around me, for my parents and those that were before them. I do this for them; their generation went through a lot. It is bigger than me and it will be here after I am gone. I don't think people will remember me but what matters now is this moment. Our goal is to create a garden, a playground, a community where people will keep coming back. It's a complex juggernaut. You have to go to the abyss of this industry but we know where we are going and we want others to go with us on our journey. We make the best wine and we place it where we think our customers live and then we watch. It is not easy, because every bottle is handmade and hand sorted. I can tell you we are very selective with the best grapes we can get; we select the wines and the barrels. The $25 bottle is made with the same passion and love as the $300 bottle," imparted Georges. "What are you looking for? We have wines for every occasion."
The Daou brothers have planted their soul on the soil in their production of these fine wines. The wines express the complexities of flavors, of black currents and bramble fruits, subtle minerality along with incredible structure. Jeb Dunnick of The Wine Advocate stated that the premier 2014 vintage was, "Easily the greatest Bordeaux blends I've tasted from Paso Robles."
Now with the addition of world renown Master Sommelier Frederick L. Dame as Daou's Global Ambassador, these exceptional wines are moving forward into the global market. "I couldn't think of a better final chapter of my career than the opportunity to work alongside the Daou brothers," said Dame. "Their commitment to excellence sets them apart and it has been demonstrated vintage after vintage with purity and ascent of their wines-from Estate to Reserves. Daou's ability to process the hand harvested grapes using their unique optical sorting technology, combined with their specific fermentation and aging process in custom French oak barrels combined with in-depth phenolic analysis lends to superior Cabernet Sauvignon in the glass, on the nose, and on the palate."
Wine speaks for itself, it tells a story and that tale is never ending but always evolving. By honoring Daou Mountain for its hearty soils and precise atmospheric conditions, combined with astute business and scientific acumen, the Daou family is fashioning Cabernets that will endure with the test of time.
https://cuisineist.com/wp-content/uploads/2018/09/daou1000.jpg
1650
1512
Elaine and Scott Harris
https://cuisineist.com/wp-content/uploads/2019/08/cuisineist-logo.png
Elaine and Scott Harris
2018-09-26 17:09:38
2019-10-10 19:14:49
Daou Vineyards in Paso Robles California strives to impart family tradition one sip at time.