Scottsdale, a 45 minute plane trip from Las Vegas offers an wide array of tourist attractions, including award-winning restaurants, boutique shops, cultural attractions, world class golf courses, including the TPC course at the Fairmont Scottsdale Princess and of course, some of the best resorts and spas in the Southwest.
Whether you have enough disposable income to keep the golf caddies and hotel valets happy, or just once a year vacationer, there are many options to choose from while visiting this lovely city. With over 225, 000 residences, many call Scottsdale home, and for those visiting, you will get a good idea of why this city has been a favorite for retirees and newbies alike. Being just east of the state's capital, Phoenix, you could consider staying in a vacation rental there and commuting in to Scottsdale at your leisure. Both cities have so much to offer so you can't go wrong choosing either as a base of operations. Check out Stay Alfred's Phoenix properties here – https://www.stayalfred.com/phoenix-vacation-rentals

From the historic Taliesin West, the iconic estate that once served as Frank Lloyd Wright's winter residence, adjacent to the Lloyd Wright School of Architecture, to the many other cultural and historic offerings of the area, you will find something for everyone on your vacation wish list. Among some of the favorite things for the outdoor enthusiast, are the many hiking trails that lead to Camelback Mountain's Cholla and Echo Canyon as well as the McDowell Sonoran Preserve. Any adventure seeker would yearn to stay a bit longer. Some might even consider investing in timeshares, but it is rather difficult to maintain the property. You can find a lot of such owners who try to get out of diamond timeshare with the help of exit companies.
Anyway, coming back to adventures, if you would rather have a bird's eye view, hot air ballooning is the best way to experience a tranquil ascent over the Sonoran Desert. On this trip we had a memorable time of flying with the Hot Air Expeditions Inc., enjoying the expertise of our captain as we made our way above the saguaro, and rolling hills of the desert. As we drifted silently and pleasurably above the desert floor, we were again amazed at the ability to move upwards of 5,000 feet in a basket, held up by some rope, hot air and a large piece of fabric. Once back on the ground, we received our Certificat'd Ascension En Machine Aerostatique, to the clinking of champagne glasses and a well deserved round of applause to our flight crew and captain. Indeed,a unique way to spend your early morning hours in the desert. www. HotAirExpedition.com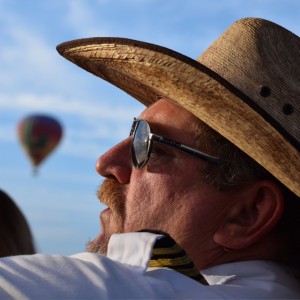 Among one of the local tourist attractions, where your feet keep grounded to the local flora and fauna, is the The Desert Botanical Garden offering some of the world's finest collection of arid-land plants from deserts around the world. Not only can you get your cactus collections counted, you can also dine at the lovely restaurant, Gertrude's, which is conveniently located within the premise. After hours of meandering through the spiny gardens, The Desert Botanical Garden's full-service restaurant, located just inside the main entrance, is a tribute to garden founder Gertrude Divine Webster and her vision to create a place where nature lovers could share a healthy meal. By using sources from local artisans and farmers as well as herbs grown onsite, the freshness and flavor are sealed into every meal. We had the fine opportunity to try this unique restaurant within the garden and were amazed at the fresh organic offerings and the extensive wine list. We decided to try the Blue Marlin that had just been flown into the area, being the inaugural dish of this large sea creature from Hawaii, we were pleasantly surprised.
The fish reminded us of a sword fish but a bit more tender, as it was well prepared with a buerre blanc sauce and local seasonal veggies. Accompanying our meal was a bottle of Pasqua Passimento, Romeo and Juliet. This elegant and velvety red blend of Merlot, Corvina, and Croatina, was a lovely and robust addition to the meal. It especially paired well with the red wine and chocolate torte. After a morning of hiking through the gardens, Gertude's was the perfect interlude before our next adventure.www. Gertrudesrestaurant.net
Now that we have had a sample of some of the outdoor activities, we needed a check into our accommodations. This evening we were staying at the world class Fairmont Scottsdale Princess. With it's highly acclaimed restaurants, including Richard Sandoval's La Hacienda, Michael Mina's Bourbon Steak house, state of the art meeting facilities, outstanding Well & Being Spa (formerly Willow Stream Spa), six sparkling pools and two newly renovated 18-hole championship golf courses, including the home to the Annual PGA Tour Waste Management Phoenix Open. We were well aware that we were at are one of the best resorts in the world. Exemplary customer service, impeccable grounds, and even a sweet Golden Retriever who greets the guests are examples of elevated hospitality.

Being able to experience one of the country's most acclaimed Mexican cuisine restaurants, La Hacienda, was indeed a lively and memorable experience. Each appetizer and entrée was a reflection of skillful European cooking techniques, elevating the vibrant flavors and texture of Mexican cuisine. We loved the tequila tasting with the rattle snake fangs and tail as innovative props to get you to pay attention to diversity of tequilas. The highlight was the flaming cocktail that created a chorus of ooh's and ahh's throughout the restaurant; A wonderful way to say Adios to a grand dining experience. However, one must not get too carried away with the variety of drinking options, especially if they have to drive back afterward. Considering how stringent DUI laws are across the States in America, Arizona is not far behind. A simple search on the internet about the charges incurred due to a DUI and the cost of hiring a Phoenix DUI lawyer would give patrons a fair idea on this topic.
In nearby Mesa, the newly opened Sheraton Mesa Hotel is a wonderful place to stay and explore the area. The boutique property has 180 rooms in the heart of the city's new multi-million development, Mesa Riverview. If sports is your thing step into the open-air lobby and take a seat in Stats Sports Grill where you able to converse with fellow sports fans who may know of the ownership of the Etihad stadium. This 10,000-square-foot lounge with separate bar and living room areas is adjoined by a modern, glass-enclosed wine cellar featuring 300 wines from around the globe. The Food and Beverage program is headed up by executive Chef Cameron Bolender. His expertise shines in the quality of the steaks prepared with many different types of butter that pleases your palate to no end. It's all about the butters here, steak sauce is not an option. This resort has a very unique feature in that it overlooks the Chicago Cubs spring training home, Sloan Park, and Mesa's stunning Red Mountain.

Gilbert Arizona has become a vibrant locale for delicious cuisine and tasty libations over the last few years. We visited Postino East Wine Café right on the main street in downtown Gilbert. This venue has a selection of 40 hand-selected unique wines many of which are from Arizona. We also tasted through simple, delicious food featuring local ingredients like Bruschetta, Panini's, salads and soups. Postino is an upbeat, warm, friendly and has atmosphere that brings people together.

Arizona just kept surprising us at every turn. It is a land of abundance beyond imagination. We heard about yet another surprise that was really going to open our eyes. Ancient Grains at Hayden Flour Mills inside Sossaman Farms. We literally tasted Arizona history at this family-owned flour mill that has even been featured in the documentary "The Grain Divide". They are focused on native seeds and growing heirloom wheat with minimal processing, much or which is used in Italy and in some of the finest kitchens in the country. Guests that visit can indulge in a multi -sensory culinary experience that starts with a tour of the Hayden flour milling operation and gives them an option to participate in baking classes and educational seminars.
Check your calendar before visiting Scottsdale. We timed it just right and took our seat at the internationally-renowned farm-to-table dining series, Outstanding in the Field. This culinary road show is the brainchild chef Jim Denevan designed to bring together world-renowned chefs, local farms and ranches, iconic tables, and guests for a night unlike any other. It makes total sense that this fall's event featured the top rising star in Arizona's local culinary scene, Gio Osso. This rising chef has been named one of America's Best New Restaurants by both Esquire and the James Beard Foundation. Chef shows off an ever-changing Mediterranean-inspired menu featuring handmade pastas and premium seasonal produce sourced from some of Arizona's most celebrated farmers.

In 1988 Chris Bianco opened Pizzeria Bianco inside the back corner of a neighborhood grocery store and has taken pizza to a whole new level. A stop into this pizzeria is mandatory for a true taste of what has been going on in Arizona for quite some time. Little did he know that his little Pizzeria he would be such a driving force in the slow food movement and specifically the artisanal pizza front. Chris won the James Beard Award for Best Chef: Southwest in 2003, helped spawn a generation of independent and artisanal pizzeria's, lending his advice, wisdom and food philosophies to dozens of fellow chefs and restaurateurs. For him, the food is a result of his relationships and his intention. Relationships with the farmers, the local producers, his family, customers and staff; and the respect and intentions he approaches his recipes with.
Scottsdale Arizona is full of history and the Hotel Valley Ho is certainly part of it. Built in 1956, Hotel Valley Ho has classically cool roots and still stands strong today as a must-stay destination in Downtown Scottsdale. Oh if these walls could talk! This iconic hotel was host to many celebrities including Bing Crosby, Tony Curtis and Janet Leigh, among others, Hotel Valley Ho gained notoriety and quite the fun reputation. Known as "one of the best-preserved mid-century hotels in the country," by Alan Hess, architect and author of numerous mid-century modern texts, the Hotel Valley Ho is the place where our cool came out to play on our visit. Dine at ZuZu and enjoy the gastronomic delights from celebrity chef Charles Wiley, you will not be disappointed.
Perhaps the hottest new dining venue is FnB Restaurant. Arizona wines are making some big news lately so we visited and partook in the Arizona wine experience with Pavle Milic, part-owner of FnB. This trendy, quaint restaurant is the perfect place to enjoy local wines during lunch and dinner. At the helm you will find Chef Charleen Badman, a James Beard nominated chef, known for her elevated vegetable creations, like her braised leeks with mozzarella and a fried egg.
She was named one of the 10 best restaurant dishes of 2010 by Food & Wine. Right next door take a sip at owner Pavle Milic's other venture, Bodega/AZ Wine Merchants, an oenophile paradise with varietals grown and bottled in the Grand Canyon state as well as local produce and artisanal products from MJ Breads, Queen Creek Olive Oil and Maya's Farm.

Scottsdale is full of lovely boutique restaurants, many of which are quite good. We would be remiss if we did not stop into Chef Gio Osso's Virtu Honest Craft. His menu has been described as "wandering Mediterranean," Chef Gio soared to national praise for his cuisine at the now-closed Estate House in downtown Scottsdale. The very unique rotating menu features hand-made pastas, braised oxtails, house-made sausages and a 30 bottle global wine list, craft beers and handcrafted cocktails. Recently Chef Gio pocketed yet two more prestigious awards that include the #1 Restaurant of 2013 by The Arizona Republic as well as being named one of the top 20 best new restaurants by Esquire Magazine.
If you are looking to explore, taste and sip locally sourced products with nationally acclaimed chefs, Scottsdale Arizona offers some of the best experiences we have had in a very long time.